Depending upon your needs, we have many different boarding options below.  We offer the only non-caged daycare in the Middle Georgia Area.  We have Boarding Suites for those looking for a luxury stay.  We also offer traditional boarding.  Make your reservation soon as space is limited especially on holiday weeks.
Doggie Daycare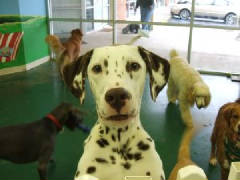 The purpose of Doggie Daycare is to provide a safe, fund, and stimulating environment from dogs Monday through Saturday each week.  To ensure the safety and health of your pet and other guests, we require everyone to comply with the following policy.
All dogs must be current on their vaccinations: DHPP, Bordetella (Kennel Cough), and Rabies.  They must be re-boostered each consecutive year.  All dogs must be in good health.  Upon admission, all dogs must be free from any condition which could jeopardize our other guests.  Dogs who have been ill with a communicable condiation within the last 30 days will require a veterinarian bill of health to be admitted or be re-admitted to daycare. The daycare has the right to refuse a visit if your dog arrives sick or flea-infested.  All dogs must be non-aggressive; not food or toy protective.
Fees are based on a daily rate, packages are available, and payment is due in advance.  All dogs must have a complete updated and approved application on file.
All day rate (more than 4 hours): $15.00
Half day rate (less than 4 hours): $9.00
Daycare along with grooming or boarding: $9.00
We also offer Doggie Daycare Packages, give us a call today!
Boarding Suites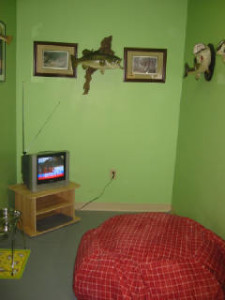 We have 8 suites for you and your pet to choose from.  Make your pet's stay a happy and safe one in one of our luxury boarding suites.  We have live web cams on 24/7 so you may check on your baby at play time, nap time, or if you just want to see your baby tucked in at night.  Peace of mind is just a click away!
A refundable deposit of $100 must be given at the time of reservation.  Dogs must be flea-free when coming into the facility.  If your dog has fleas or is dirty, they will be given a bath prior to going into their suite at the owner's expense.  Destructive dogs will be removed from their suite and put in a kennel.  Owner's will be liable for a fine up to $200, along with boarding charges incurred for the remainder of their stay.  Please understand that a lot of time and money is spent to keep our suites "a home away from home."
Dogs: $35.00 per night ($20.00 per additional dog)
Cats: $25.00 per night ($10.00 per additional cat)
Boarding Kennels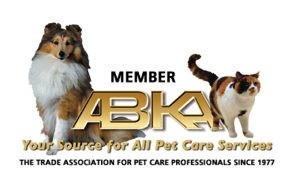 We have two different sized kennels to choose from in our boarding facility.  We are members of The American Boarding and Kennel Association.  We strive to exceed our customer expectations.  Our facility is structured to reduce the amount of stress on you and your pets while away from home.  Availability of suites are limited and scheduled by reservation only.  Space is sometimes limited, especially around the holidays.  Give us a call today to make a your reservation!
3 foot x 5 foot Kennel: $20.00
8 foot x 8 foot Kennel: $30.00
* $10.00 per additional dog
Boarding Village
$25.00 per Night
$15 per additional dog
All dogs must be current on all shots including the Bordetella vaccine to prevent kennel cough.